INTERACTIVE STROLLING MAGIC
Stryker's strolling entertainment is high-impact and stress-free: professional, interactive, and designed to make you look good. Stryker mingles with guests and performs jaw-dropping sleight-of-hand and mind reading that will leave them speechless but keep them talking.
Their hands are his stage. Strolling entertainment is the perfect way to break the ice and bring people together. Stryker moves from group to group, from table to table, and will make your event fun, welcoming, and memorable!
Stryker's magic and mentalism is art for the 21st century: he defies natural laws with ordinary objects like borrowed rings, iPhones, and ballpoint pens. He engages audiences by asking them to think of information that only they would know, but somehow, he knows too. Stryker's performance style is friendly and fully interactive. Spectators take part in the action – holding objects, choosing numbers, and helping to create unique situations.
They're going to be impressed.
Are you ready to entertain your guests like never before?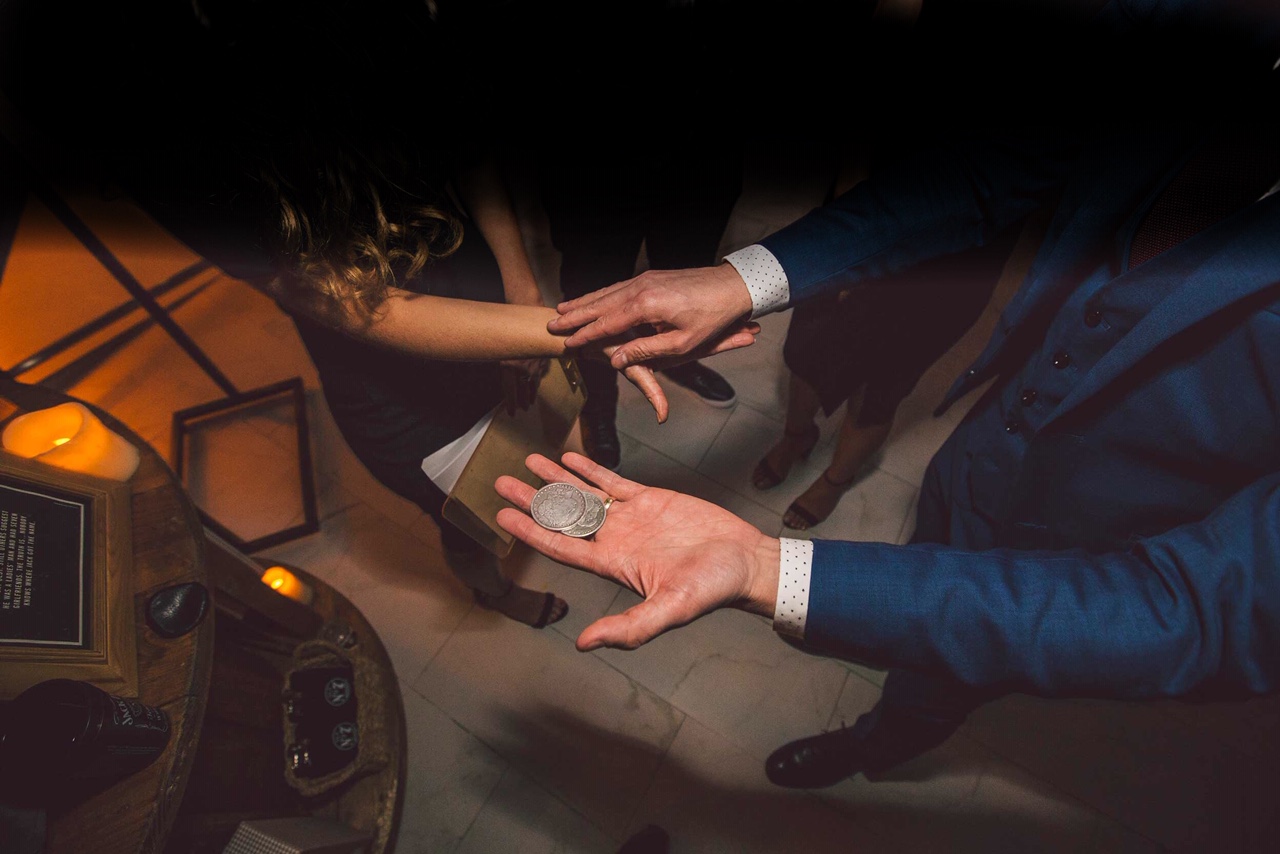 Strong entertainment makes an impact, but strong corporate entertainment makes an impact while representing and enhancing your brand. For events of any size, Stryker provides cutting-edge entertainment designed to dazzle and represent.
Stryker is available to add an interactive touch to your cocktail hour or hospitality suite, or to entertain your entire group at once with a mind-blowing demonstration of magic and stage mentalism. Stryker's formal show is also an ideal lead-in to a toast or speech, a memorable way to introduce your CEO or guest of honor, or simply the perfect after-dinner entertainment.
Leave your guests with an unbelievable impression of your event. This is what you've been looking for.
STRYKER'S CORPORATE CLIENTS INCLUDE
Make your next event one they'll remember.
Let's take your event to the next level.
Make your next party magical. For gatherings of 4 to 400, Stryker creates a unique group experience. This is the show that Stryker has been performing at the Magic Castle in Hollywood for over ten years. Everyday objects like coins defy explanation: they appear in a spectator's closed fist, then visually grow to ten times their normal size. And your guests' minds become a vehicle for the extraordinary.
Stryker literally reveals thought-of numbers and the name of someone's first kiss. No top hats. No white gloves. No glittered boxes. This is unexplainable, inexplicable, no-way-that-just-happened contemporary entertainment. The perfect way to entertain in the dining room, the living room, and every room in between.
Wedding Magic – it's practically redundant.
Memorable weddings set themselves apart by adding the right personal touches, especially the kind that highlight the couple's unique personality. Imagine a cocktail hour that gets rolling from the moment your first guest arrives. Imagine even your most reserved guests having the time of their lives. That's what wedding magic is all about.
Stryker's interactive wedding magic and mind-reading delivers entertainment and hospitality in one. Make your guests feel welcome by keeping them engaged in a memorable way, or add the perfect pre-toast entertainment or grand entrance with a personal touch. Stryker has the experience and personality to bring your guests together while blending right in. Leave them with an unbelievable memory of what matters most – your big day.
Your magical day is about to get even more magical.